1947-53 Chevy truck, 3100, Hard Tonneau Cover.
Model - "Zero Impact Ultimate 3100MSS". Fit without drilling holes.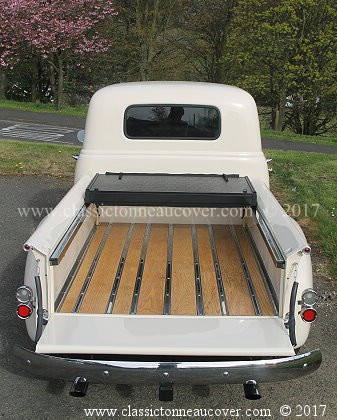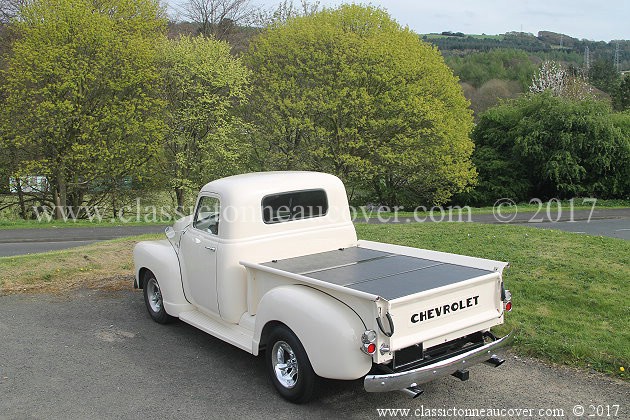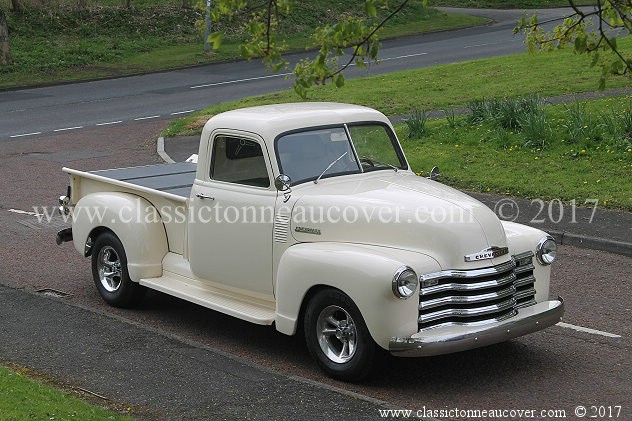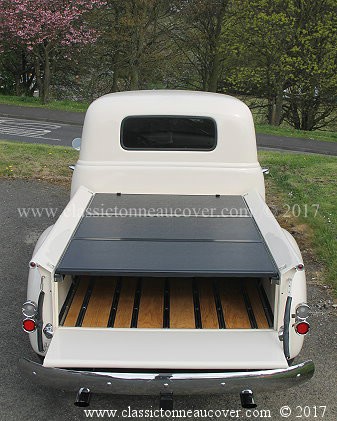 Features -
• A hard tonneau cover. Completely rigid, solid and strong.
• Zero impact. It can be fitted without drilling any holes in the truck. All paint work protected.
• Does not detract from the appearance of the truck.
• With the cover removed and just the hardware kit showing it still looks "show quality". (See pictures below)
• When the cover is fitted but open it still looks excellent and does not detract in any way from the appearance of the truck.
• The cover can be removed in under five minutes.
• All materials and finishes are of the highest quality.
• There is a choice of hardware support finishes to suit painted or patina trucks.
• A water drainage system is included to prevent water from leaking into the bed.
• Better than original factory quality. Just look at the pictures above and below.
More pictures.
• The model shown is supported by a mirror polished stainless steel installation kit.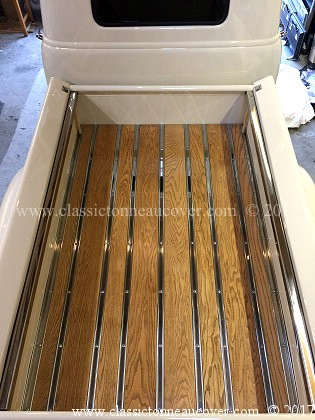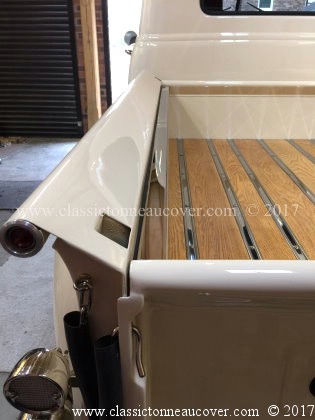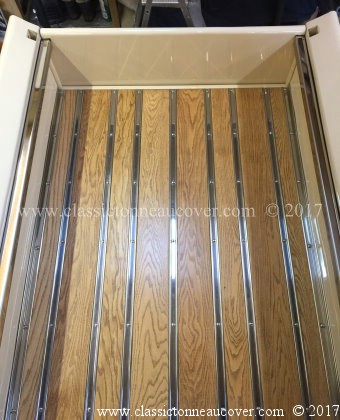 You can remove the cover in minutes. We hope you agree,
with the cover removed the truck looks great.
Additional notes -
• Tonneau covers reduce drag and improve fuel consumption.
• Tonneau covers protect the bed planks from water damage.
• Tonneau covers enable items to be carried in the back with privacy and improved security.
Clarifications -
1.
After a year of development this project is now competed. Release date 1st May 2017.
2.
Zero impact. Can be fitted without drilling holes in the truck.
3.
The all important appearance. There have been a few companies who have made hard covers for
classic trucks. All of these covers have been less than ideal. That is because some of these companies
have prioritised water proofing over appearance. Their tonneau covers completely cover the whole of the
top of the bed including the "rolls". As for other covers which do fit inside the bed rolls, the covers on
the market look "flimsy" and are not zero impact. Holes have to be drilled into the truck. Also they
are not quickly and easily removed. Removing the top cover would look a mess as the hardware kit is
not very attractive. Often the hardware kit uses lightweight aluminium and holes have to be drilled in
the truck. At the outset we decided a soft cover was not an option. They usually go over everything and
this again can spoil the appearance of the truck. If not fully supported there can be a pool of water
in the middle due to sag and they are often fastened with press studs which have been drilled into the
sides of the truck. Any hard or soft tonneau cover which goes over everything, may be practical but is
not going to show the great traditional shape of the truck.
Our "Ultimate" cover goes inside the bed and is level with the top corner of the vertical sections.
The flared out bed sides and rolls are above the cover. This results in the appearance of the bed
and the whole truck not being compromised. The cover is very strong and rigid and it folds back.
4.
When the cover is open and the hardware kit is exposed, the hardware kit to mount the cover
is made of mirror polished stainless steel (other options are available) and rather than detract from
the appearance, adds to the appearance. This option matches the stainless steel bed rails (if fitted).
5.
Water proofing. With a little bit of good design, water proofing is still possible without
ruining the appearance of the truck. Since the cover sits inside the bed, water channels and hidden
pipes carry away the water keeping the bed dry.
6.
Security. With this tonneau cover, as long as the tailgate is locked, the cover and
bed contents are secure.
The highest possible quality -
Our "Zero Impact Ultimate" model is built to the very highest no-compromise standards. It is not made to a price.
Every material used is the highest quality. Every attention to detail has been studied and implemented.
When we say you can run with the cover fitted, or removed with the installation kit showing and
still look excellent, we mean it. All you have to do is look at the pictures. Unfortunately pictures
alone do not fully show the very high quality materials used in the manufacture.
Tonneau Cover Models -
• At first only our "
Zero Impact Ultimate
" cover (fits without drilling holes in the truck) is available
This model includes a water drainage system.
• Shortly followed by the "
Bolt On Fast Fit Plus
" model
This model includes a water drainage system.
2020 - Note - We have decided only to make the no compromise Zero Impact Ultimate model.
• Then the "
Bolt On Fast Fit Economy
" model
This model does not include a water drainage system. (There will be prevention measures to stop water
from entering the bed front, back and sides but water may run down the bed corners).
2020 - Note - We have decided only to make the no compromise Zero Impact Ultimate model.
All models will have a choice of hardware kit finishes. Remember the cover can be removed in minutes
and the hardware kit must match and compliment the truck bed.
What does "Zero Impact" mean?
"Zero Impact" primarily means fitting an accessory without drilling any holes in the truck. All paintwork protected by rubber seals
It also means the product is either hidden or we have made a feature of it. To look factory quality it must sympathetically
compliment the appearance of the truck and not detract from it. It must also have a bit of "Wow Factor".
Finally it should do the job it is designed for efficiently.
What does "Ultimate" mean?
In this context it means a no compromise approach to quality and attention to detail. This in turn means a product is not
designed to a particular price. It is designed to be right and the price ends up being whatever it needs to be to
achieve that goal.
That is why our classic tonneau cover for the 1947- 53 "Advanced Design" truck is called the "Zero Impact Ultimate" model.
Click here
if you would like to send us an email.
Click here
for the page about how to take measurements.

Free tool belt with all orders before 31st Aug.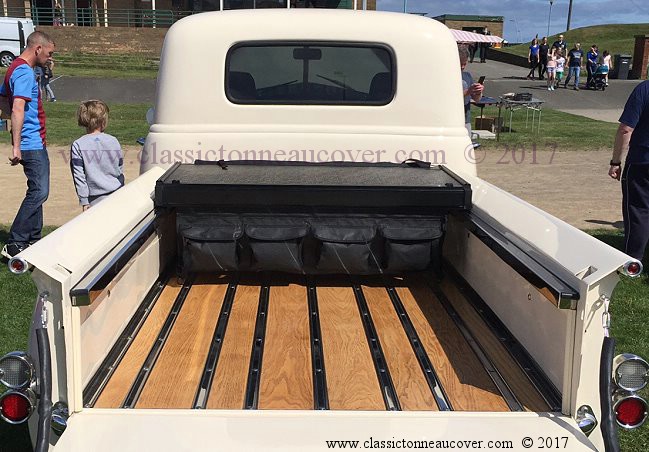 This tool belt contains 4 pockets. Store tools, cloths, anything.
It provides privacy if you want to store items forward of the tool belt (lets face it, there is not much room in the cab).
Maybe at a show you have brought a couple of seats and they can go in the bed and be hidden by the tool belt.
Whilst we do not suggest it is good for hiding valuable items, chairs or food hampers could be stored forward of the tool belt.
The bottom corners of the tool belt can be tied down to hooks in the bed. These stainless steel bed hooks slide under existing bolts.
There is a zip running along the top of the tool belt and it can be removed in seconds.
When the cover is folded and the tool belt is in place the cover and bed looks even better.
This tool belt is normally £79.95 and is free with all orders up to the 31st Aug.

Did you know we are developing a "Zero Impact" windscreen (windshield) washer system
for this Chevy truck and it should be available during May 2017? Watch this space.



About our company -
• Vision International was established in 1991.
• There are several divisions and there are links to other sites below
• We are a national and international mail order company.
• We distribute for many companies
• We have been a manufacturer since 1991.
• It is a family based company.
• Employees have been with us for many years.
• Good customer service is very important to us.
• You can talk to us on the phone. Call us if you need advice.
• We are only interested in selling high quality products.
• Address - Enterprise House, Strathmore Road, Rowlands Gill, Tyne and Wear, NE39 1HZ UK
• Telephone - +44 (0) 1207 544664 and then option 1
A note from the Managing Director.
Dear fellow truck enthusiasts,
I started this project early in 2016 and from the 1st May 2017 this new cover can be ordered.
My original aim was to design and manufacture a cover which complimented the truck. It should
not in any way detract from the trucks appearance, whether the cover was fitted or removed.
Two days before the launch date, on the 28th April 2017 I previewed the cover to a friend who
is also a classic car enthusiast. I was absolutely bowled over by his comments. He said,
"
I think the truck looks better with the mirror polished stainless
steel cover supports fitted than if they were not fitted
".
If others agree with this comment, my original aims have been exceeded and this whole project has
been very worthwhile. If any truck enthusiast would like to talk to me about the cover, you
can ring 01207 544664 (Int. +44 1207 544664) and ask for "Dave". We are open 9.00am till 5.30pm
(that's "GMT" - Greenwich Mean Time) weekdays and I am usually there most of the time.
I am proud of what has been achieved and if you would like to order one of these covers for your
truck, you can order on the phone or online. If you check-out all of the pictures on this site,
I do hope you like it as well. We have shipped this cover to the UK, Holland, Sweden and the USA.
We can ship it to any country.
All of these pages show different pictures-
Pictures 1
Pictures 2
Pictures 3
Pictures 4
Pictures 5
Pictures 6
Pictures 7
Pictures 8
Pictures 9
Pictures 10
Pictures 11
Pictures 12
Pictures 13
Pictures 14
Pictures 15
Pictures 16
Pictures 17
Pictures 18
This tonneau cover (bed lid) is for the 1947-53 (1947-1953) 3100 1/2 ton Chevy truck (stepside 6'5" bed).
At the present time it will not fit the 1954 or 1955 Chevy trucks.
This may be possible in the future.

We supplied this cover to a customer in the USA.
He sent us this feedback with pictures in March 2022.
"Hi Dave,
I Finally got around to fitting the cover on my 47 Chevy Pickup.
Great job on putting the product together with such quality.
Money well spent and a decision I am very happy I made.
Thank you again and I wish you continued success.
I have attached photos, please feel free to use them and post my comments if you like.
Thanks again,
John"
This was from John in Hicksville, New York, USA. 21st March 2022.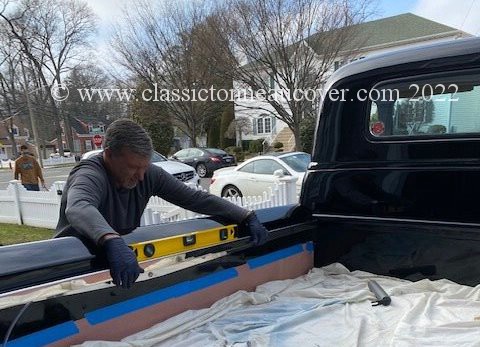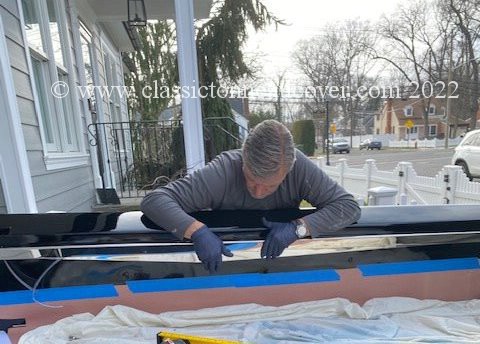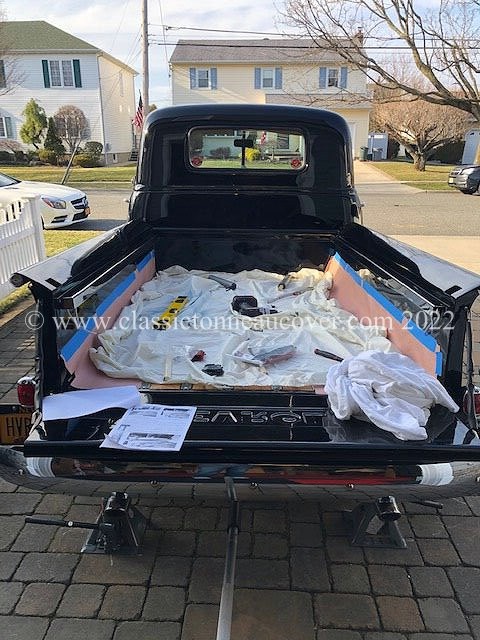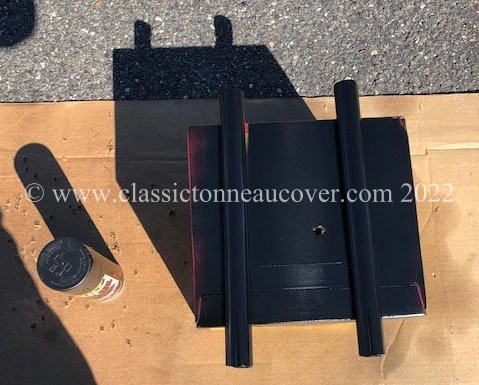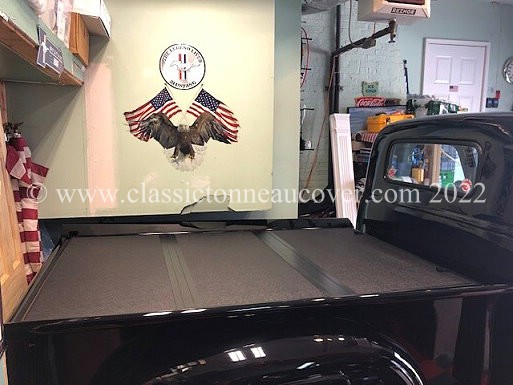 You will see above left he painted the rear water drainage channels black to match his truck. He did a great job.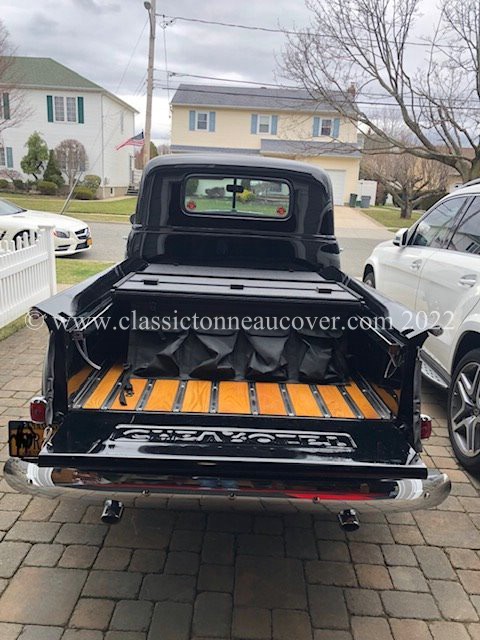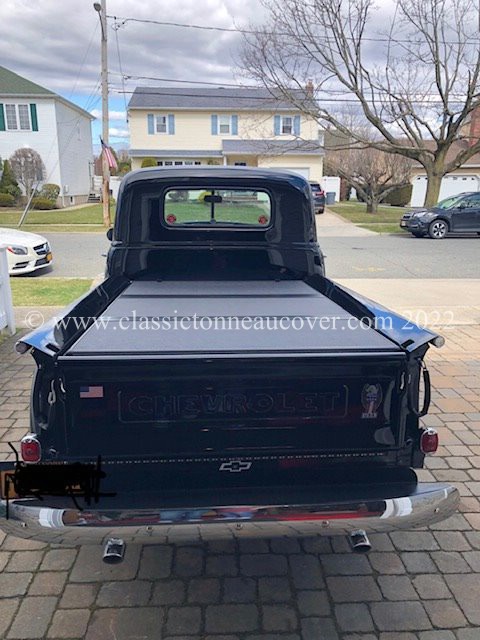 Above left the water drainage pipes are shown. This is before the black drainage channels were fitted.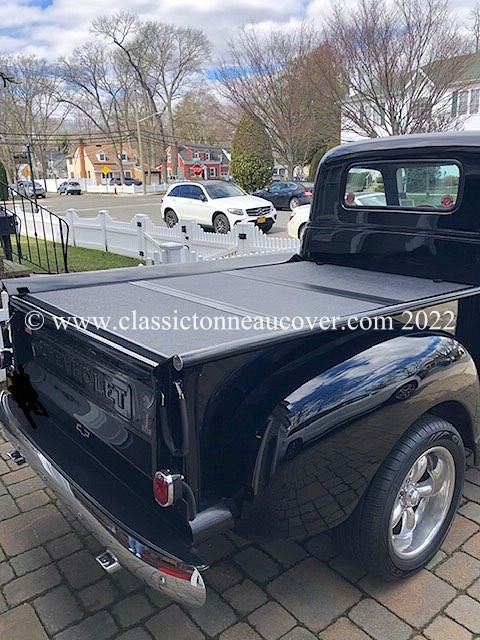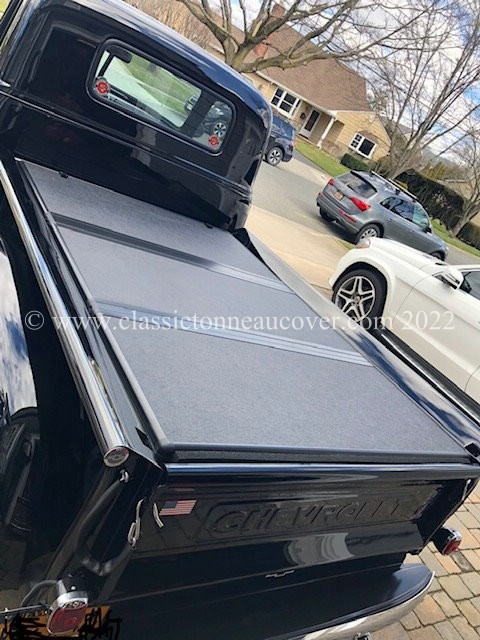 Link to our own museum site
Rewind Museum. A Museum of vintage consumer electronics.
See
http://www.rewindmuseum.com/vintagesatellite.htm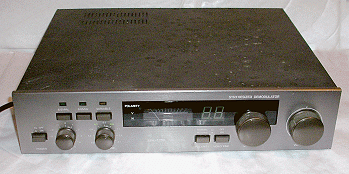 For old Satellite receivers with knobs on!
(and other historic items) - and
Vintage reel to reel video recorders. Vintage VHS
and Betamax VCRs. Vintage video cameras. Vintage
Laser Disc. Vintage Computers. Old telephones,
Old brick mobile phones. Vintage Hi Fi, Old reel
to reel audio and early audio cassette decks.
Including, the history time line of vintage
consumer electronics ... and much more .....
So see,
http://www.rewindmuseum.com/home.htm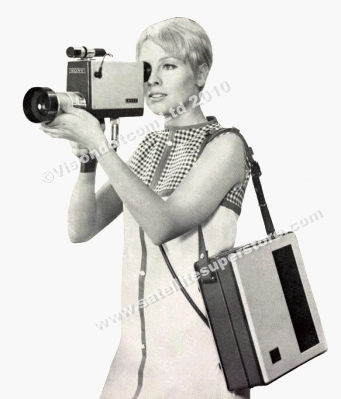 It is well worth a visit.
Only The
Satellite Superstore
brings you
great products, advice and it's own museum


A Useful Search Engine.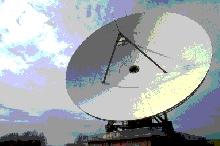 Google.
An excellent very comprehensive search engine. Find everything.
Probably the biggest search engine in the world.
www.google.com
excite directory

Link to our main site. Satellite TV.
Sponsored by Vision International.
Note. One of our businesses, Vision International (established 1991) sponsors the
1952 Chevy truck web site
including financial support for this web site.
Vision International is one of a group of businesses that we have in the field of
Satellite TV. This is a link to the sponsor for this site.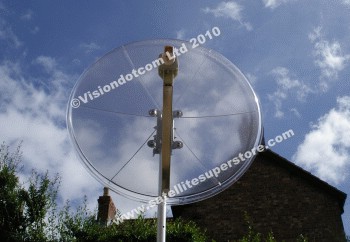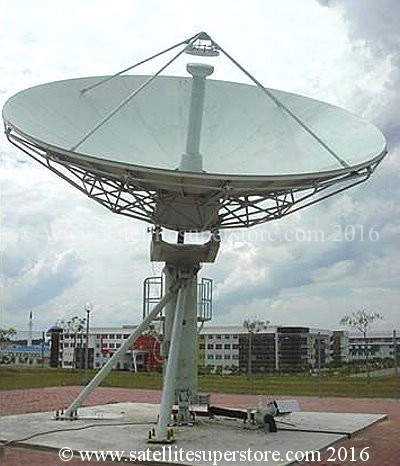 Tune in an extra 10,000 channels? No you don't need a large dish but we do sell
big dishes as well. Watch the world? Links to some of the pages are below,
Satellite dishes
Transparent Dishes
Motorised dishes
LNBs
Satellite Receivers
Mobile / caravan satellite
Multiswitches
Satellite finder meters
All satellite products.
Our main business website is at
www.satellitesuperstore.com/cat.htm
Our main business is satellite TV and we are a specialist
satellite company. We supply satellite goods in the UK
and worldwide including fixed and motorised satellite
systems, accessories, and installation equipment.

Web site copyright © 2017 Vision International. All rights reserved.
For all questions & comments about this site's content, contact - Dave
using our
Contact Form
(We only accept questions in English.)